Bio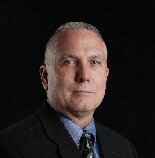 Dr. Robert DeYoung

Dr. DeYoung is a retired veteran of the Broward County Sheriff's Office in Fort Lauderdale, Florida. He was responsible for originating the Law Enforcement Against Child Harm (LEACH) Task Force, a federally funded, nationally recognized task force that combats Internet crimes against children. Dr. DeYoung is recognized as an expert in the field of Internet crimes against children and holds Advanced Computer Forensic Examination certification and Advanced Computer Crimes Investigator's certification. He has instructed nationally on numerous topics related to law enforcement and management. He has spoken nationally on the topic of crimes against children and the impact of cyberspace in the investigative environment. Dr. DeYoung has testified in both federal and state courts in Internet crimes against children investigations and computer forensic examination processes.
Dr. DeYoung is recognized by the United States Federal Court as an expert in the field of computer forensic processes and electronic data recovery. He holds computer forensic training\certification through four internationally recognized associations. The first organization is the High-Tech Crimes Network, from which he currently holds Advanced Computer Forensic Examiner and Advanced Computer Investigator certifications. Dr. DeYoung sits as the United States Southeast Regional President for HTCN as well. The second organization is the International Association of Computer Investigative Specialists (IACIS), from whom Dr. DeYoung received specialized certification in both computer forensic and evidentiary seizure procedures. He also received training through Guidance Software, Inc. in the use of Encase forensic software and Access Data in the use of Forensic Toolkit. These software programs are internationally recognized as the standard for court-accepted forensic processes and are exclusively used by this company.
Dr. DeYoung developed a forty-hour course titled "Conducting Online Internet Crimes Against Children Investigations," offered to South Florida detectives assigned to investigate cases of technology-related child exploitation. This course is recognized as both comprehensive and detailed. Other task forces throughout the country have requested copies of the course for review. Dr. DeYoung's forensic background is not limited to Internet crimes against children. In the course of the last seventeen years, he has conducted over 1100 computer forensic examinations related to narcotic, robbery, homicide, theft, stalking, gambling, and identity theft, as well as a multitude of corporate and civil investigations.
Dr. Robert DeYoung currently teaches at the graduate and doctoral levels as an online professor at Argosy University, Ashford University, Baker College, Fairfax University, Troy University and Walden University. He recently retired as an Assistant Professor and Program Coordinator at St. Thomas University, Department of Management, in Miami, Florida. He teaches across a spectrum of graduate-level business and managerial curriculum, including Organizational Behavior, Organizational Design and Theory, Human Resource Management, Seminar in Business, and Applied Research.
Dr. DeYoung received his Bachelor's degree in Business Administration from Barry University and completed his Master's in Management degree at St. Thomas University, with a specialization in Human Resource Management. He continued his studies, receiving a PhD in Educational Leadership from Lynn University in Boca Raton, Florida. Dr. DeYoung completed his doctoral dissertation, a naturalistic inquiry into the differences in coping strategies among parents of murdered or abducted, long-term missing children.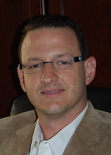 Aaron S. Weiss

Aaron S. Weiss became a managing partner of Forensic Recovery, LLC in 2010. Under the management and ownership of Dr. Robert DeYoung, Forensic Recovery, LLC has been assisting its corporate and legal clients with the recovery and interpretation of computer evidence on computers and digital media since 2001.
Aaron began configuring and repairing computer systems in 1992, when he eventually turned his focus to data recovery and digital forensics in 2001. Aaron's experience with computers expands into many areas, including networking, programming, application and hardware troubleshooting, and mobile technologies. For five years, Aaron worked as and supervised a group of computer technicians involved in data recovery, hardware and software installation, troubleshooting of operating system malfunctions and the removal of malicious software and viruses on countless computers. Aaron continues to assist clients with malware prevention and removal, and he regularly performs troubleshooting on computers containing a variety of operating systems.
In 2000, Aaron completed a Bachelor degree in Computer Science at the University of Central Florida in Orlando, FL. After completing his degree, he began taking computer forensics courses as part of a graduate certificate program. During this time, Aaron became a civilian member of the Orange County Sheriff's Office and volunteered regularly with the computer crimes squad. Aaron's technical expertise was well received by the unit, as Aaron was able to provide valuable input on many computer forensics cases as well as the design of a new forensics lab. Aaron actively participated in the seizure, examination, and reporting on cases involving such crimes as child pornography, fraudulent checks, robbery and auto theft.
Aaron holds a Masters Degree in Digital Forensics from the University of Central Florida, in which he completed thirty semester hours of graduate-level computer forensics and criminal justice based courses. The University of Central Florida program is co-sponsored by the National Center for Forensic Science, which is a federally funded research center often providing training to federal agents and investigators. The accumulated education and training Aaron has received includes topics and techniques relating to network forensics, memory forensic analysis, mobile technology and cellphone forensics, hard disk forensics, web history analysis, and email forensics. Aaron has received hands-on forensics training from conferences hosted by Guidance Software, Inc., the Florida Association of Computer Crime Investigators, Inc. (FACCI), and Information Systems Security Association (ISSA).
In 2006, Aaron began performing forensic acquisitions of digital evidence for litigation support companies and small computer forensics companies nationwide. Aaron also completed an internship with a forensic services company, in which he gained hands-on experience performing forensic analysis and reviewing and creating technical and legal documents relating to digital forensics.
Aaron continues to engage the forensics and incident response communities through active participation in the High Tech Crimes Network (HTCN) and the South Florida chapter of the Information Systems Security Association (ISSA). Aaron follows closely new trends in cybercrime investigation and participates regularly in related ongoing discussions.